Custom software development is an increasingly necessary part of modern business. After launch, you build your business around this software source code and the next thing you know, the software company goes under.
That's where an escrow account and software agreement come in.
We'll uncover how an agreement works, source code escrow contract language to include, and how to protect your intellectual property no matter what.
What is an Escrow Contract?
It's a legal agreement between the software developer, the licensee, and the escrow agent. The agreement includes details of what types of access a licensee will have to the software source code if the developer goes under or fails to meet expectations.
"Meeting expectations" isn't merely if the software doesn't fit the needs of a business. It's to help ensure a company doesn't have to start from scratch if a software developer company goes under.
Why Would You Need a Software Escrow Contract?
Business among colleagues can be tricky because naturally, you want to trust the other party. Legal agreements help to mitigate risk and continue with business as usual.
Source code escrow agreements can help to:
Protect a personalized software development investment.
Ensure business continuity if the software company closes.
Safeguard the software developer's source code.
Types of Escrows
Different types of escrows help offer seperate levels of access to the licensee depending on their needs to continue business. Here are a few of those types and what they mean:
Software escrow: In the event the software developer is unable to provide support, updates, or maintenance, the escrow agreement allows the licensee access to the source code, build instructions, and other critical documentation.
SaaS escrow: If the users of a SaaS program are unable access to the software, escrow can give them the ability to continue to use the program.
Domain name escrow: To help reduce the risk of losing access to a domain name, an escrow agent will hold the domain's credentials.
Technology escrow: While software escrow allows a user access to the source code, technology escrow extends this range to include any technology embodiment stored physically, electronically, or in the cloud.
How Does an Escrow Agreement Work?
It's typically a software user that will enact an escrow agreement with a developer. The parties involved will agree to an escrow agent. The licensee will walk the agent through their needs, and the agent will work with the software developer to customize a contract they can all agree on.
A developer may offer an escrow agreement to all or most of their customers as a way to leverage more business. This could be a great way to hook new users and build trust right away.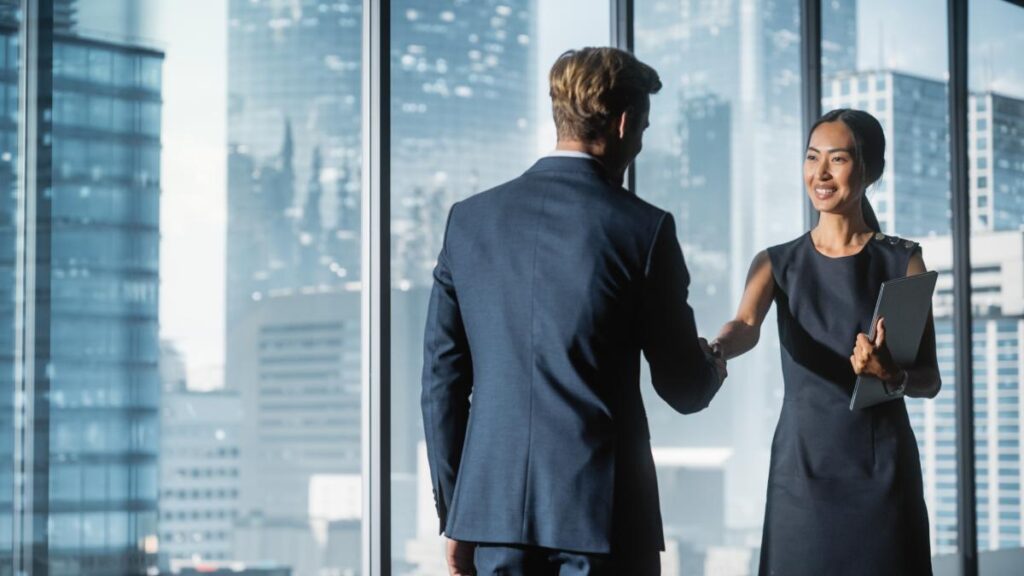 10 Tips on Developing the Perfect Escrow Contract
Developing a robust escrow contract is essential to ensuring both parties are satisfied and feel protected. There are two things to consider before getting a contract together: what agreement language should be included and what third party should be trusted with maintaining the contract.
Let's dive into these tips for outlining a great escrow agreement.
Escrow Agreement Language
As you put together an escrow agreement, consider first as a software developer what you'd need to maintain and support it. Here are 5 tips on putting together escrow agreement clauses: 
Parties involved: The contract should clearly define the licensor, licensee, and the escrow agent.
Escrow/Deposit materials: Identify the information that is released.

Build instructions: Escrow should cover development steps including the relevant programming language and environment.
Configuration instructions: Escrow should include user names, passwords, database configurations, and so on.
List of developers: Collect a list of developers that worked on the program previously and can join your team if the software company fails.

Release conditions: Illuminate the circumstances where source code is released.
Where the information is stored: Report where the internal technical verification information is stored.
When writing up a contract, no detail should be spared. The more software escrow contract language features you can include, the better off the licensee will be.
Choosing the Right Independent Escrow Agent
Identifying the right escrow agent for your contract could make or break the success of the escrow. Your third-party escrow representative should have:
Experience: Check in on previous customers of the agent and how the relationship was handled.
Security training: The escrow agent should have an awareness of software source code security measures.
Regular verification and testing: The information should be regularly verified and tested for accessibility.
When release conditions are met, the licensee must notify the escrow agent. A great escrow agency will have a portal for the customer to use to monitor the software business for compliance.
EscrowTech is Your Escrow Agreement Partner
Developing a software escrow contract can be tricky, but EscrowTech is here to help. We'll work through each software escrow clause in the software agreement to ensure both parties are satisfied. To learn more or to get started, contact us today.